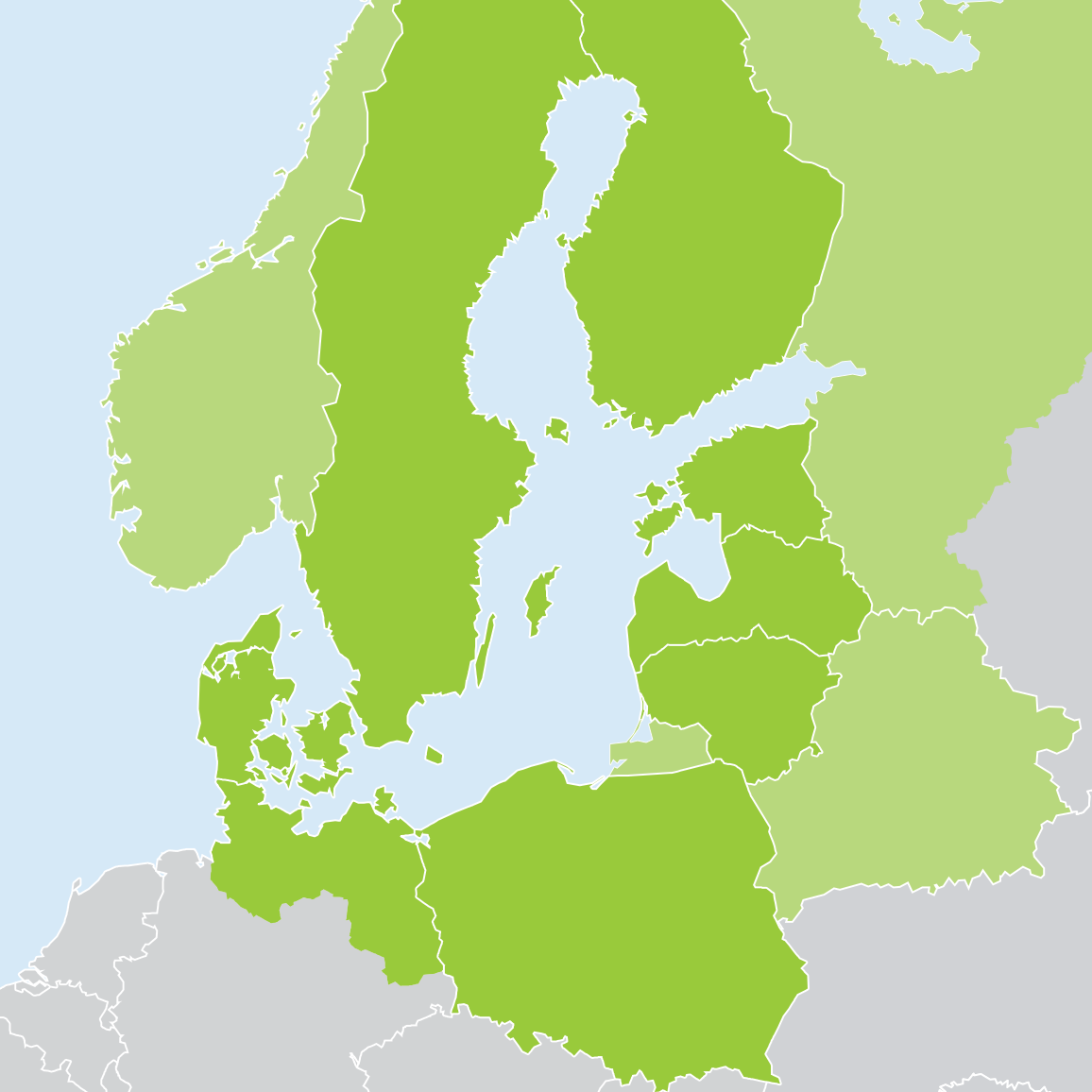 The partnership covers 8 BSR countries and comprises public authorities, business, academia and NGOs.
The Lead Partner Hamburg University of Applied Sciences brings extensive experience in leading international cooperation projects. It has coordinated an Interreg IVB project on e-mobility in the North Sea Region, from which a set of trusted, reliable partners (Høje Taastrup, Lindholmen Science Park, ZERO) join BSR electric.
Turku University of Applied Sciences (TUAS) will co-lead WP2 and provide experience in transport sector research. TUAS will contribute to analyses and cooperate with a city-owned company in Turku to test end evaluate inner-city e-mobility logistic solutions.
The public authorities (Høje Taastrup, Helsinki region, Gdansk, Gothenburg, Hamburg, Riga, Tartu) have a key role with regard to the further use cases/demonstration actions (WP3). They can ensure the durability of the tested e-mobility solutions (e.g. e-bike sharing system, e-scooters in public places) in the partner cities, help tailor the project results to municipal stakeholders' needs and communicate the project results in their national and EU-wide networks.
Lindholmen Science Park, representing stakeholders from the business, research and public sector, contributes with know-how in capacity building and infrastructure and will lead WP3. Green Net Finland will co-lead WP2, contribute to a use case in Helsinki region and act as a knowledge multiplier.
The NGO ZERO provides access to experience in e-mobility policy and implementation (Norway has been an important early market for both vehicles and charging infrastructure) that will be valuable for all use cases, but particularly city logistics, e-buses and e-ferries. The Institute of Baltic Studies, which will lead WP4, is an independent, non-profit think tank that aims to contribute to knowledge and understanding of smart and energy efficient cities in the BSR.
LTD Ardenis and ATI Küste are private enterprises which provide services in urban mobility and investment planning and/or take an active role in the demonstration actions. Furthermore, LTD Ardenis was involved e.g. in EEA Grant scheme project "Promotion of e-mobility in Latvia for climate change mitigation" and developed an e-mobility handbook for municipalities.
All PPs have close links to strong networks to the project target groups, which guarantees access to relevant information for the project's scoping phase (WP2). Due to their expertise and active networking, they are in the position to carry out capacity building events and learning courses (WP4) and to involve the target groups correspondingly in order to ensure their enhanced capacity. In this regard there will also be a close dialogue with further relevant key stakeholders through the involvement of AOs. This will add additional expert know-how, support the implementation of use cases, open additional communication channels and ensure that project results are recognised beyond the partnership.