Webinar: possibilities for modern city logistics
worldwide
As part of our series of webinars on the different types of e-vehicles and their usage, this webinar will take place on March 13th at 1:30pm (UTC+1), organised by our partner Lindholmen Science Park (Sweden) and capturing the possibilities for the modern cities logistics.
This one-hour webinar will give insight and experiences from a few projects conducted in Sweden and also some ideas of brilliant new thinking when combining old, well proven technology and E-mobility:
• Experiences from Stadsleveransen and other related projects
• Opportunities and implications for the planning of the future smart city
• E-mobility vehicles for smart city logistics and future development
• Q & A session
The speakers will be:
Mrs Michelle Coldrey
Michelle Coldrey has been working at the Urban Transport Administration at the City of Gothenburg for five years. She is the International Project Coordinator at the Department of Development and International Affairs, and has many years of experience working with EU and international projects, more recently as the Coordinator for the SMARTSET project and as project leader for NOVELOG within the area of urban freight. Moreover, she is involved in many innovative projects, including the Gothenburg Cable Car Project.
Mr Johan Erlandsson
Co-founder and CEO of Velove Bikes and co-founder of Pling Transport. Velove Bikes have developed the innovative last mile delivery solution, now used by DHL Express, DB Schenker, Hermes, Deutsche Post, Bring etc. The solution is based on an innovative four wheel cargobike that has high cargo capacity but still fits on any bikepath. It is also about a containerised system with 1m3 containers, making the transfer of goods from big to small vehicles faster and more secure.
For questions on the webinar topic, please contact Ola Stensby at ola.stensby@lindholmen.se.
To join the webinar, please find below the link and further information:
Time: Mar 13, 2019 1:30 PM Amsterdam, Berlin, Rome, Stockholm, Vienna
Join Zoom Meeting
https://zoom.us/j/763659453
If your computer or mobile device does not support audio, you can dial in via telephone. Find your local number here: https://zoom.us/u/9gAptgUZ
Meeting ID: 763 659 453
Pictures are kindly provided by the keynote speakers of this webinar. All rights reserved by them.
Lindholmen Science Park AB, SE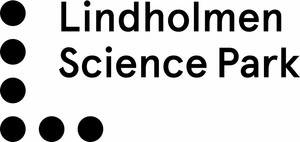 Website