16.06.2020
BSR electric launches new online learning module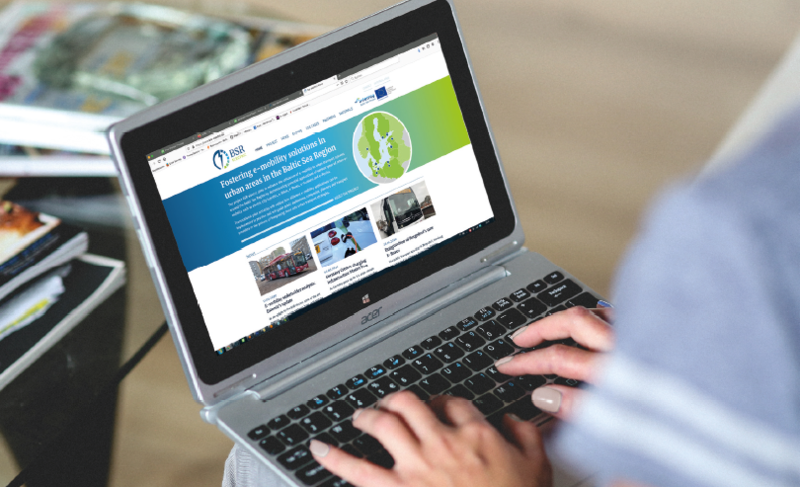 Focusing on fostering e-mobility solutions in urban areas in the Baltic Sea Region (and beyond), the Online Guidance has been developed specifically for today's and tomorrow's decision makers in public and private entities as well as urban transport actors within the BSR region. These stakeholders are faced with the challenge to increase the share of e-mobility solutions on local levels and implement sustainable urban mobility solutions in urban areas. The BSR electric online learning resources will provide them with amply insights and best practices for replication and upscaling.
The content meets the knowledge needs of a heterogenous audience and has been designed as Open Educational Resources (OER). This allows easy sharing as well as usage and adaptability in different contexts. A dialogue feature is also included: Learners can engage in joint dialogue and share own experiences in dedicated discussion fori, and thus contributes to facilitating transnational learning.
Special thanks go to our project partner Turku University of Applied Sciences who played a key role in developing the online guidance!
Register and enroll at https://dl4sd.org/ and explore what BSR electric has on offer! Either click on "register now" in the header picture or open the category "online resources" where you will find the online module.
We wish you an excellent learning experience!
Hamburg University of Applied Sciences, DE

Prof. Dr. (mult.) Dr. h.c. (mult.) Walter Leal
Franziska Wolf
Arjun Jamil
Marion Mundhenk
Nicolas Restrepo Lopez
Research and Transfer Centre "Sustainability and Climate Change Management"
Hamburg University of Applied Sciences
Ulmenliet 20
21033 Hamburg
T +49.40.428 75-6324 / -6331 / -6358
bsr-e@ls.haw-hamburg.de
Website